December 16th, 2008
Responsive wearable goggles by Alexei Shulgin and Aristarkh Chebyshev.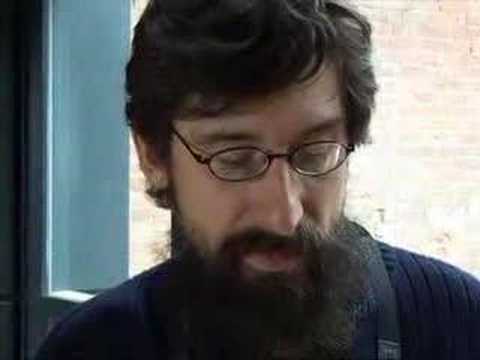 super-i presents itself as a pair of wearable goggles with a camera on front. There's a little box containing some electronics that let you apply different filters to the image from the camera before feeding it back to the goggles, so that you can experience the world as seen through photoshop-style filters, or – and this is what makes it interesting – as ascii art!
This piece was featured on Slashdot as "realtime ASCII Goggles" and after that all over the place, but most of them failed to dig up what it's called and who did it, presenting it as made by "some russian artists". Shame!
The artists are Shulgin and Chebyshev, people. Find out more at www.critipop.com and easylife.org.
Shulgin is also one of the founders of runme.org, an archive of software art.